Actually mostly the eastern half. Two have joined up and are headed to the reservation - where all the bad chemicals are stored and being rendered inactive and the active plant where The Engineer works. right now it is at 50,000 acres. The last big fire we had here on the reservation was 100,000 acres. And there are three others at last count.
On the other hand the boat races continue. You should be able to see the hills and mountains at the back of this picture. And the sky should be blue...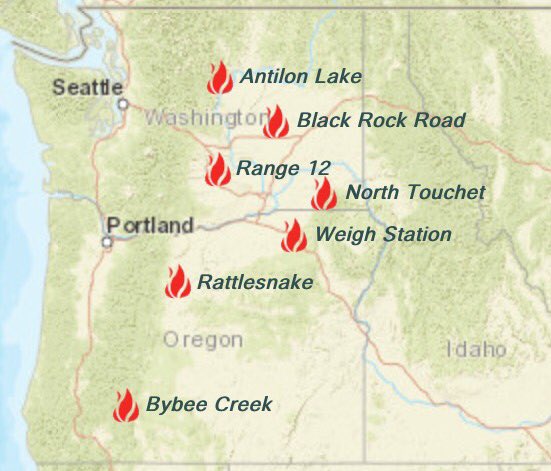 Our fire is called Range 12
Update - Range 12 fire - 60,000 acres
New fire about 10 miles south.